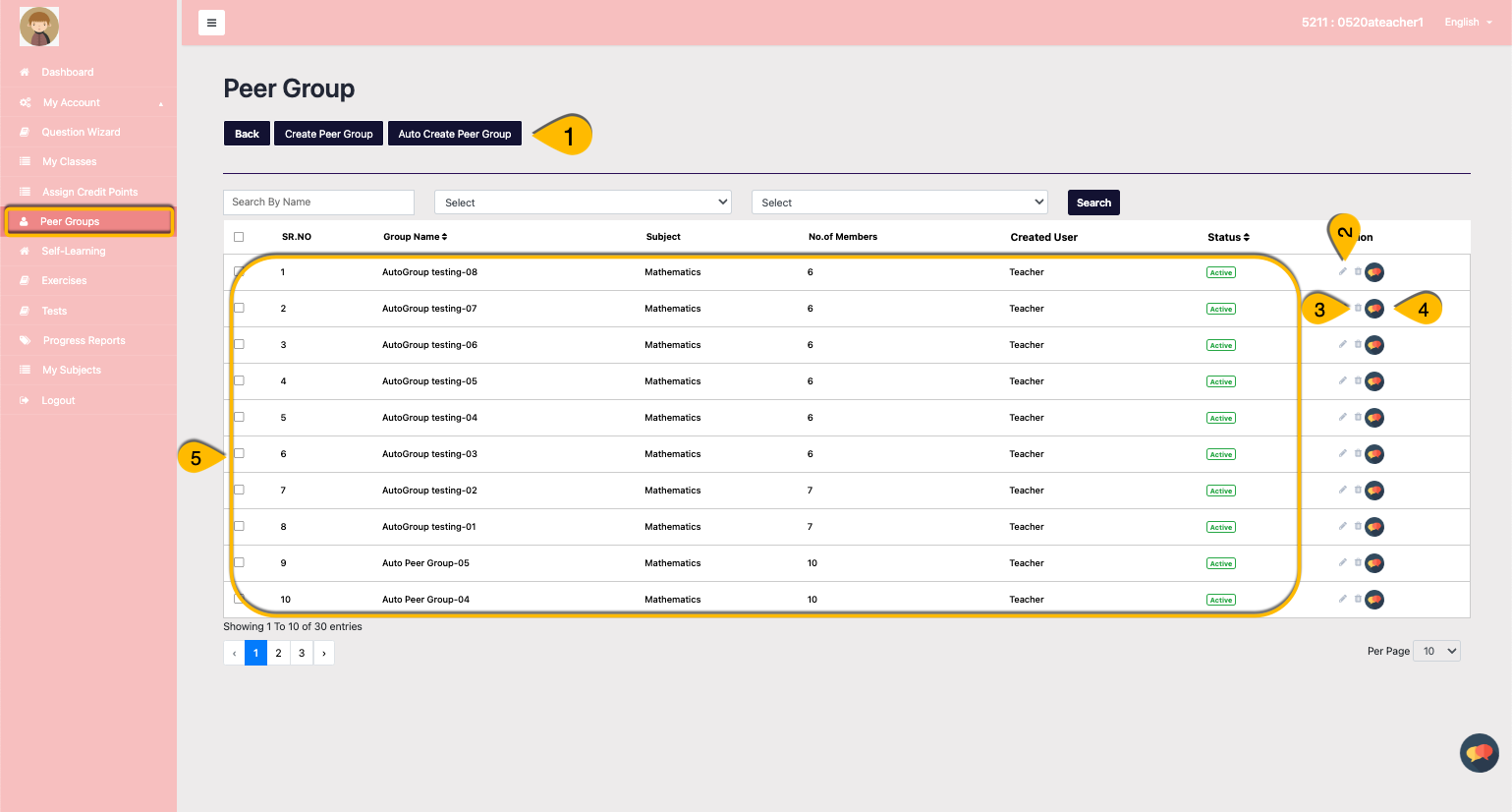 Steps:
1. Click 'Auto Create Groups' to create groups automatically based on students' overall average abilities.
A. Select students from different classes or individual students.
B. Select a grouping method, either Round Robin or Sequence.
C. Add a prefix to each group name.
D. Enter the number of groups to create.
E. Click 'Submit'.
2. Edit group details.
3. Remove a group.
4. Start a group chat.